Principle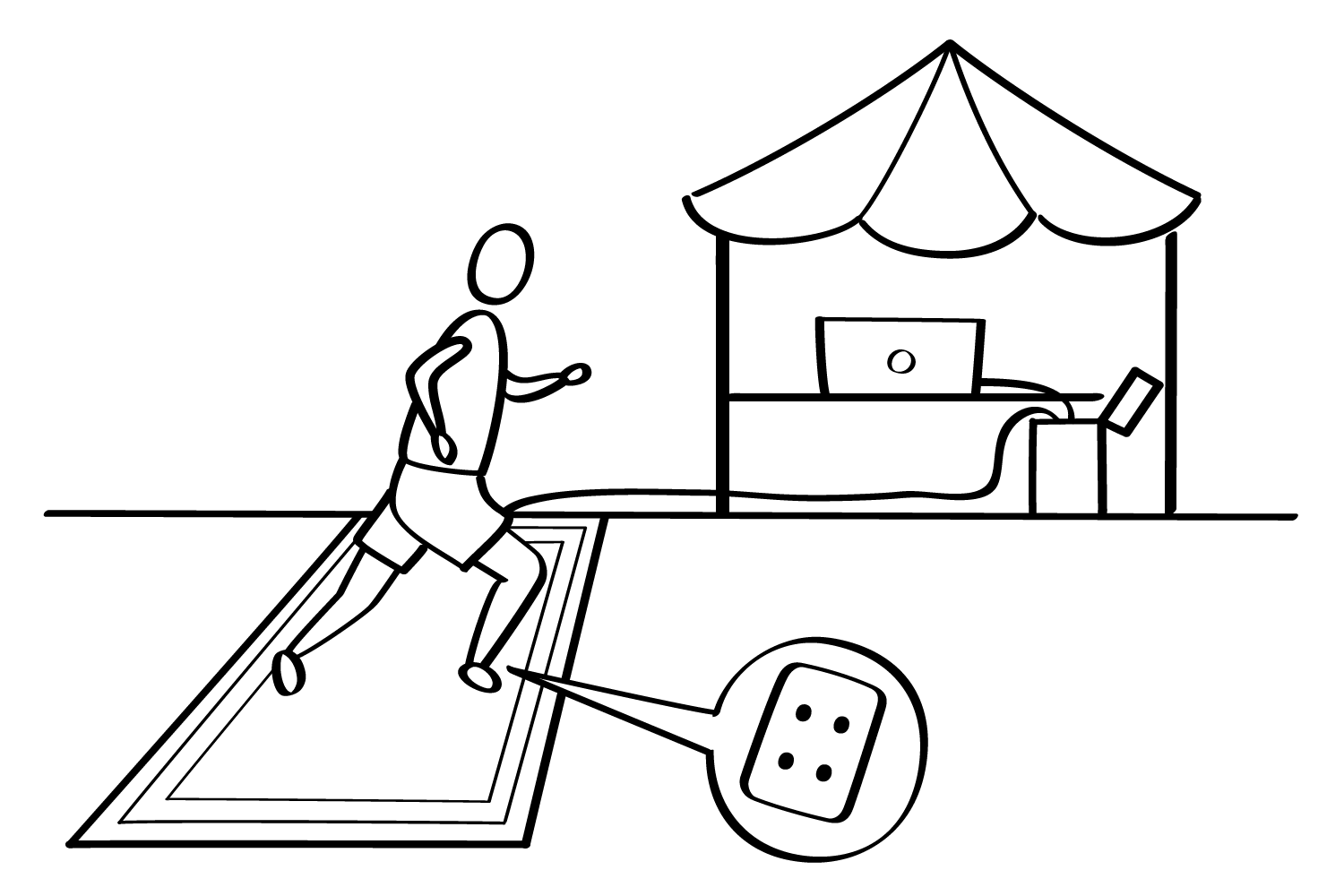 Timing mats collect the tag-IDs while participants passing. The tag-IDs are sent to Timing One/Pro/Club/Fast reader to record their timestamps. These basic data is analyzed and synthesized to accomplish timekeeping and counting. Using our timing software, Referees can easily check, edit and print the timekeeping results.
Application Domain
Endurance : middle-distance race, heel-and-toe walking, marathon, triathlon, relay, swimming, cycling, motorcycle, cross-country skiing, roller skating, kart, etc.
Education : school athletic meeting, winter long-distance running, daily training and exam, the entrance exams for senior school and college;
Military : daily training, exam and race.
Entries : 3000 meters, 5000 meters, 400 meters steeplechase, 10 x 5 shuttle run
Brand Story
BEEDANCING is the lead of global multiplayer-sports timing system, dedicated to professional RFID sports timing products developing.
It has set up five branch offices around the world, inclouding BEEDANCING Co., Ltd. (Japan) , 蜂之舞 Co., Ltd. (China), 路愛特 Co., Ltd. (Hong Kong), 上海蜂之舞 Co., Ltd. and 無錫蜂之舞Tech Co., Ltd..
Their professional sports timing products have heen successfully used in many international wellknown events, e.g. The 16th Asian Games, The 18th Asian Athletics Championships, Tokyo Marathon, London Marathon, Bolder Boulder Race etc..
At the same time, the timing system system is widely used in major sports events China, e.g. Dongying International Marathon, Hangchow International Marathon, Nanjing International Marathon, Lanzhou International Marathon, Ningxia International Marathon, Xiamen International Marathon, Beijing International Mountain Walking Festival etc..
The timing equipments that Lohas Information Service Co., Ltd. used are provided by Rita Time International Co., Ltd., the sole agency of BEEDANCING in Taiwan.